A Sunset in Sydney
How far would you go in the name of love?
Sarah Parsons has a choice ahead of her. After the trip of a lifetime she's somehow returned home with TWO handsome men wanting to whisk her away into the sunset.
Pulled in two directions across the globe, it's making life trickier than it sounds. Her gorgeous American, Josh, wants to meet Sarah in Hawaii for a holiday to remember. Meanwhile silver fox, James, plans to wine and dine her in London.
It's a lot to handle for this Aussie girl, who had totally sworn off men!
Join Sarah after her adventure in One Summer in Santorini, for the heart-warming and uplifting third novel in The Holiday Romance series.
I wanted to read this book desperately after reading the second book in this series, That Night in Paris. I've not read the first book in the series, but felt like this still worked as a stand alone novel.
Sarah Parsons has a choice to make in this book. She's been on holiday to Greece after a bad relationship has ended up with the choice of two gorgeous lovers. A rich silver fox, James or a younger American man, Josh. The entire book is Sarah trying to decide which man she wants to choose and keeping the relationships hidden from each partner.
The love triangle premise isn't anything new, most of the story is a huge cliché and that's not necessarily a bad thing. I like a predictable romance and this one wasn't predictable. I didn't have a clue who Sarah was going to choose, or if she would choose either man in the end. I love the fact it kept me guessing.
There are some brilliant destinations we get to visit in this story from London, Sydney, New Zealand and Hawaii, this book has it all. I'm just not sure a teacher would necessarily have the funds to travel to all of these places in such a short succession of time. I'm a primary teacher and wouldn't be able to afford that in my wildest dreams and I highly doubt I'd have two men ever offering to fly me to these locations either.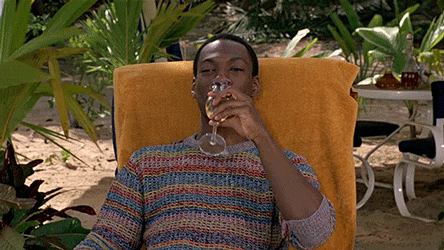 I really wasn't a fan of Sarah in this story. She seemed to be living the high life throughout wining and dining with both men and having the majority of it all paid for by the respective men. Her attitude throughout was selfish and not that of a woman her age, we're told that she's meant to be nearing her forties. She and Josh were just as bad as one another, expecting them not to see other folks but not being exclusive in the first place either. Being a teacher as well, we have to be so careful about what we put on social media and going around with two men would certainly not do any favours for her career.
There's a huge dig at Lord of the Rings in this book and it's one of my favourite films. Gurl, that's not okay. The only thing that could have been worse is bad mouthing Harry Potter.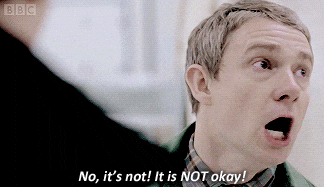 Overall, if you like love triangle books this is probably perfect for you. It just felt a bit too unrealistic for me to enjoy as much I wanted to.
Purchase Links
Amazon UK: https://www.amazon.co.uk/Sunset-Sydney-totally-uplifting-holiday-ebook/dp/B081MSC5S3
Google play: https://bit.ly/3dLjJxU
Waterstones: https://www.waterstones.com/book/a-sunset-in-sydney/sandy-barker/9780008390020
Kobo: https://www.kobo.com/gb/en/ebook/a-sunset-in-sydney-the-holiday-romance-book-3
Author Bio –
Sandy Barker is an Australian writer, traveller and hopeful romantic with a lengthy bucket list and a cheeky sense of humour. She's also an avid reader, a film buff, a wine lover and a coffee snob.
Many of Sandy's travel adventures have found homes in her writing, including her debut novel, a contemporary romance set in Greece, which was inspired by her true-life love story.
Social Media Links –
Twitter: https://twitter.com/sandybarker
Facebook: https://www.facebook.com/sandybarkerauthor/
Instagram: https://www.instagram.com/sandybarkerauthor/
Blog: https://sandybarker.com/
Follow the rest of the blog tour?