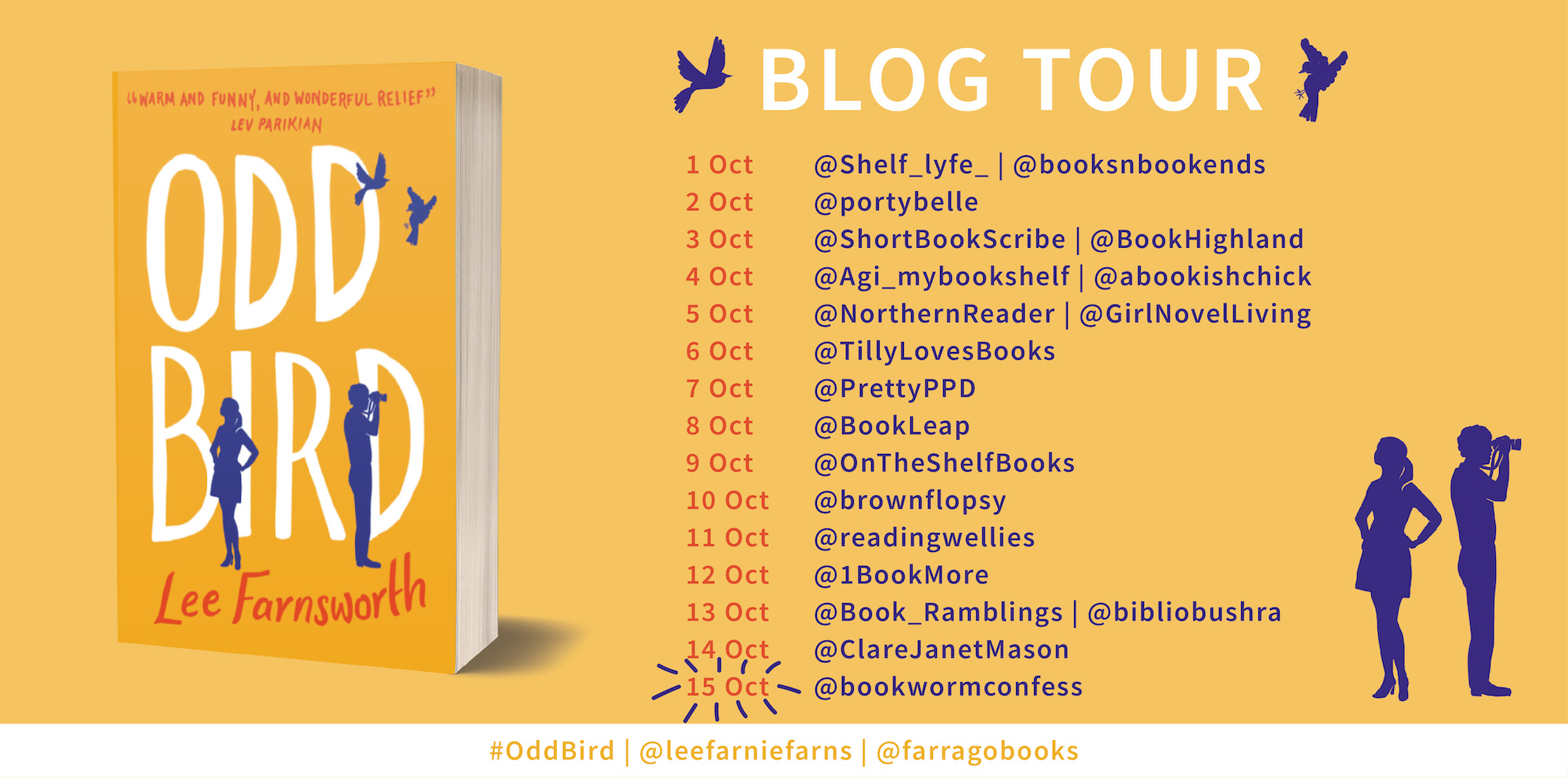 Title: Odd Bird
Author: Lee Farnsworth
Publisher: Farrago Books
Publication Date: 15th October
Simon Selwood is an academic expert on the monogamous sexual behaviour of birds, but hopeless at finding human love. Then he meets Kim, and at last something is more important to him than ornithology.
Kim doesn't give a hoot about birds. And at first she isn't very interested in Simon either. Relying on what he has gleaned from observing the opportunistic pied flycatcher and other species, plus the unorthodox advice of old friend Phil, Simon sets out on a mission to discover love for himself.
But will he make the right choice?
Odd Bird takes a light-hearted look at the battle of the sexes, drawing on the surprising parallels between the courtship behaviours of humans and birds.
About the author
Lee grew up on a little dairy farm in Lincolnshire alongside a cow named Stupid. When Stupid's grazing days were over, he headed to Newcastle University to study Genetics. They accidentally awarded him a PhD in molecular biology but, convinced he was going to be found out, he fled into 'industry'. After doing a load of strategic marketing, Lee kissed the corporate world goodbye to spend more time writing.
In addition to writing fiction, Lee helps business leaders to tell their story. He write speeches, make films and stuff.
Lee lives in Berkshire. He doesn't have a herd of cows, but he does have two adult children and a large collection of bird feeders. He loves nature, walking and fig rolls.
Purchase links:
Amazon UK: https://www.amazon.co.uk/Odd-Bird-Lee-Farnsworth-ebook/dp/B08CHLT56R/ref=sr_1_1?dchild=1&keywords=odd+bird&qid=1610746660&sr=8-1
Happy reading,