Title: Here Lie the Secrets
Author: Emma Young
Genre: Mystery, paranormal YA fiction
Publisher: Stripes Publishing
Pages: 384 pages
Publication Date: 25th June 2020
My Rating: 3/5
Mia's best friend Holly died when they were thirteen. But years later, Holly still hasn't left her.
Spending the summer in New York, Mia is hoping to escape the visions of Holly that haunt her life at home. There she meets Rav, a parapsychology student, who convinces her to take part in a study into why some people see ghosts. Soon she is caught up in the investigation of Halcyon House, which is reputed to be haunted by a poltergeist. As Mia confronts her fears, what she learns about the house and herself will change her life forever.
A tense psychological thriller for fans of ONE OF US IS LYING, A GOOD GIRL'S GUIDE TO MURDER and THIS LIE WILL KILL YOU.
This book has a fantastic concept and the tagline saying it's perfect for fans of One of Us is Next and Good Girl's Guide to Murder had me sold, I love both of those books.
The story is an intriguing tale of grief, guilt and ghosts! Mia has been haunted by grief and the ghost of her best friend Holly, who passed away when she was 13 years old. She's travelled to New York to stay with her aunt, Sadie and to see her friend Tamara whilst she's there. She wasn't expecting her aunt to have a lodger, nor was she expecting the lodger to be a parapsychologist investigating hauntings. Whilst Mia's trying to escape her ghosts, it would seem her ghosts don't travel too far away.
I was expecting this book to be great with plenty of suspense and a real spook factor. I felt a bit let down in that department. I don't know if my expectations of the book stopped me from enjoying it as much as I thought I would. I think I was expecting to be needing to sleep with the lights on and didn't feel at all creeped out. It's more of a book about grief and emotions, rather than the mystery I was expecting.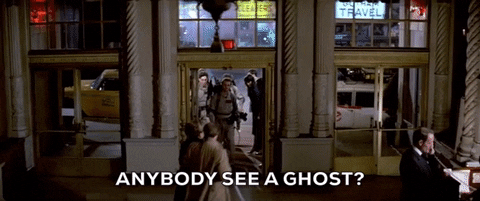 There's a lot of information about the parapsychological aspects of the book. It's obvious that the author spent the time to get her information but I don't think it all necessarily needed including in the story.
I wanted to be on the edge of my seat wanting to find out what happened and I just didn't get what I wanted. In books like A Good Girl's Guide to Murder, you're constantly kept wanting more and with this, I wouldn't mind pausing and leaving it. I still enjoyed it and it was easy reading despite the subject matter being centred on grief.
Overall, it's a light read despite contending with some difficult subjects. It's less of a ghost story and more of a grief story. It has good characters and an enjoyable plot.
Purchase a copy?
Amazon UK: https://amzn.to/2B9d5nj
Happy reading,